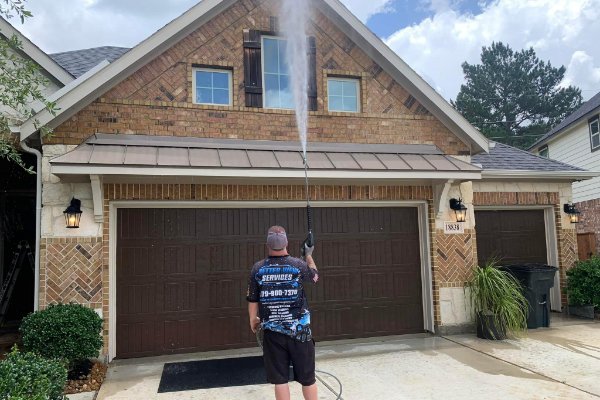 If you're looking to sell your home or maybe just purchased your new home; regardless, do you feel it's that time to restore your home for a better view? Better View Services: House Washing service is a great place to start! Our team uses a low pressure safe chemical cleaning process that removes all organic filth from the home's exterior, giving it that like new look neighbors will admire! 
Your home is begging you to bring it back to life. Let the Better View professionals take care of your property with our up to date technology and equipment, giving your home or business that extra shine it needs to restore life back into your property today. Do NOT let that icky green mildew, grime or filth on your home continue to grow! It's threatening your family's health and the charm of your home! Our affordable low-pressure house washing service will take care of all your cleaning needs with our eco-friendly products that remove all unwanted filth. (Keeping Austin "Green" is also another one of our mottos!!) This service is guaranteed to increase curb appeal and property value while keeping you in HOA Compliance! Woo Hoo! 
Our House Washing Services are second to none!
When cleaning your home, we utilize our soft wash techniques to clean those hard to reach areas we all love to hate. Our Soft Wash Systems are capable of reaching up to FOUR stories high, safely from the ground minimizing the use of ladders. This process will eliminate ALL insect life (i.e. Wasp Nests, Dirt Dauber nest, Spider Webs, etc…) leaving your home with that NEW, FRESH and CLEAN feeling that it once had all while increasing curb appeal and property value.
If HOA is giving you a hassle about green algae or discoloration build up on your home, GIVE US A CALL! We revive your home and restore its charm and beauty all while getting you back in compliance.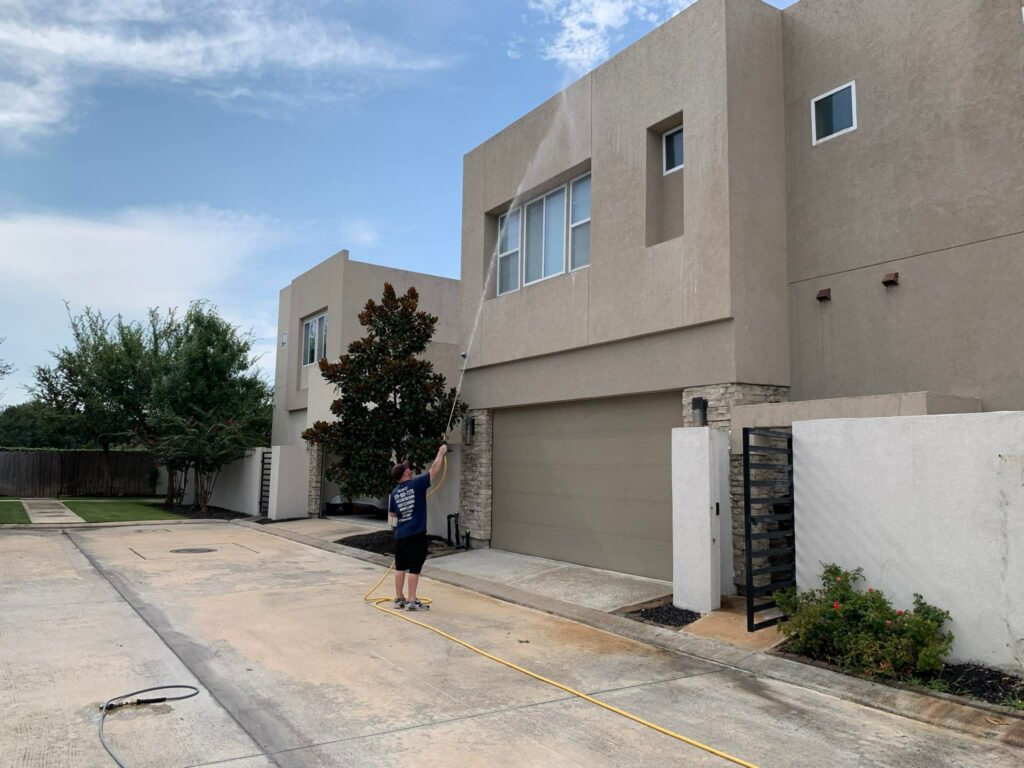 Our House Washing Services
Click A Box To Learn More About Each Service
Get Safe and Dependable House Washing
Show off your most valuable and prized asset by STANDING OUT from the rest and being the most immaculate house on the block! We offer a ONE YEAR House Wash Guarantee! Our House Wash Service includes all the following benefits:
Deep cleaning all sides of the home with our "Soft Wash" technique removing all organic filth, grime, mildew, and algae that has built up on the surface over time.

We apply specially manufactured House Washing detergents/algaecides to the homes exterior at a very low pressure.

We Clean eaves, fascia boards, the underside of porches or patios. This will remove any wasp, dirt daubers nest and spider webs, etc.. (Does not include any concrete cleaning)

We clean and brighten outside gutter fascia, if applicable. This does not include a gutter clean out of the inside

of the gutters. That is a separate service that we offer.

We use Professional-grade products recommended by siding manufacturers to kill the underlying root system of algae, mildew, and all other organic growth.

We do not use any "high pressure" systematics on your home because it can cause damage to the surface(s).

We promises to provide the HIGHEST quality of House Washing Services throughout The Greater Austin Tx.
Remember! Better View Services keeps you in HOA compliance!!
We also offer top-rated house washing services to the following areas: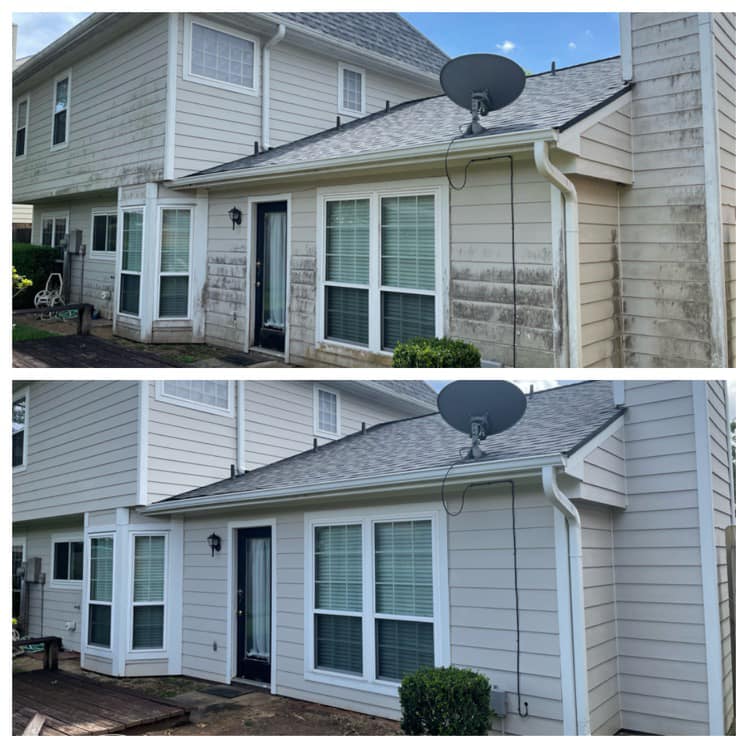 Restore Your Property Instantly!
We're Committed To Your Happiness
Super Awesome benefits for you to enjoy...
Ready To Restore Your Home?