Commercial Pressure Washing Austin TExas
austin TEXAS Top Rated Commercial
Pressure Washing
THE BEST Commercial Pressure Washing Services IN AUSTIN, TX
Here at Better View Services we know that first impressions are everything when it comes to your business in Austin Tx, especially in this time and age where the expectations and competition that follows are continuously rising! Stay On Top and keep your business looking its absolute best with our Commercial Pressure Washing Services. We guarantee all your Austin Texas Commercial Pressure washing requests are met and excelled beyond!
Our services not only boosts your properties curb appeal and enhances its charm and beauty, but also helps maintain a safe and clean environment for all your potential customers to come!
We offer Monthly, Bi Monthly and Quarterly cleanings for commercial store fronts such as restaurants and retail shopping centers. Our Commercial Pressure Washing guarantees that your property is clean and stunning giving everyone that wow factor inevitably drawing them in to do business with you. We also offer yearly cleanings for bigger projects such as Apartment complexes, Condos, Parking garages and all other commercial buildings that are non retail. Get in contact with Better View Services today to see how we can become a golden service to you and your property.
Our Austin TEXAS Commercial Pressure Washing Services
Click A Box To Learn More About Each Service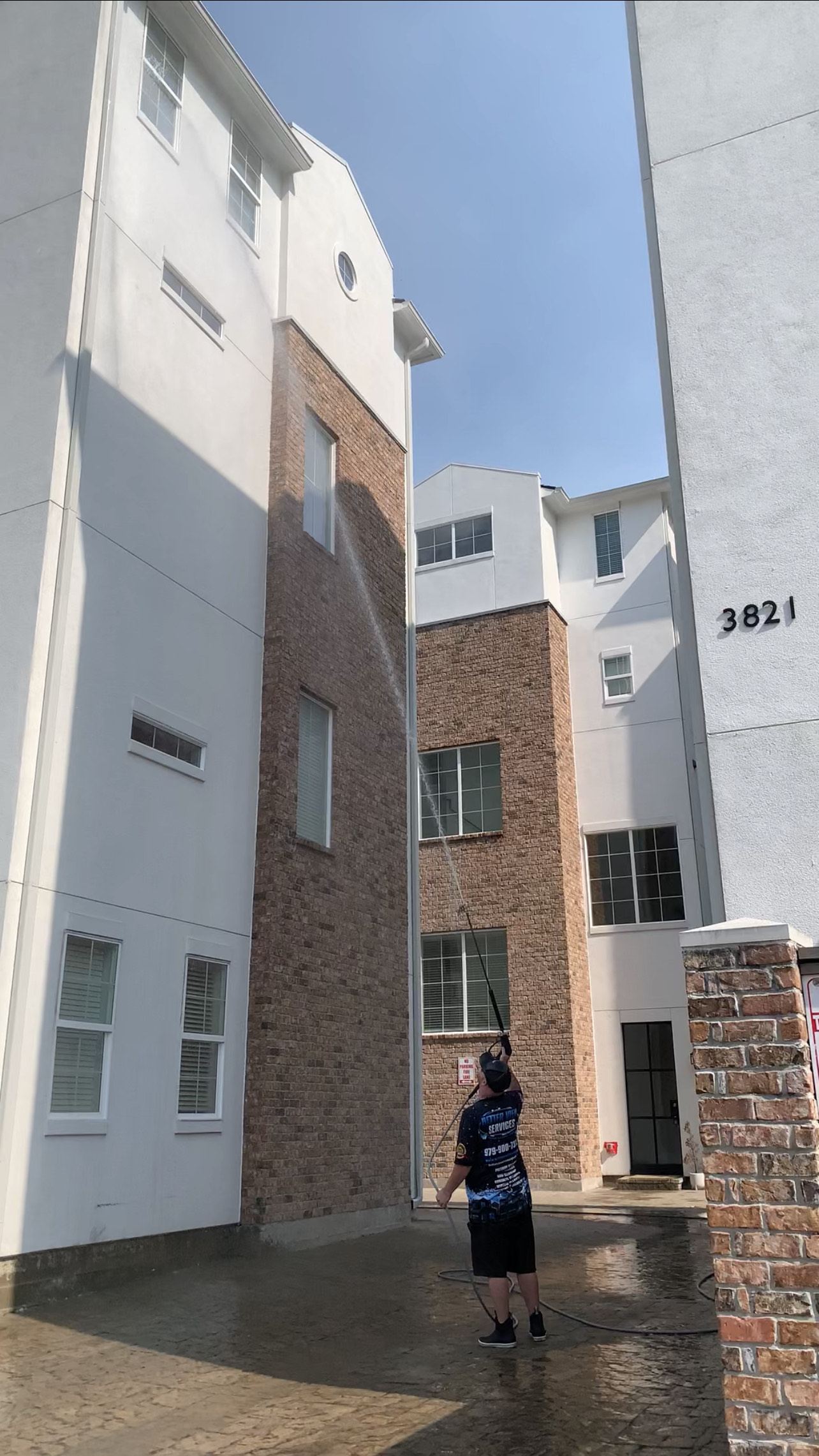 Pros and Cons of Commercial Power Washing in austin tx:
Enhanced Curb Appeal: A clean exterior attracts more customers and leaves a positive impression.

Safety: Removing built-up grime and slippery substances minimizes the risk of accidents on walkways.

Prolonged Lifespan: Regular power washing prevents long-term deterioration of surfaces.

Energy Efficiency: Clean surfaces reflect more natural light, reducing the need for artificial lighting.

Improved Air Quality: Eliminating mold and mildew contributes to a healthier indoor environment.

Higher Property Value: Maintain and potentially increase your property's value.

Cost Savings: Prevent costly repairs that can result from neglecting maintenance.

Professional Image: A well-kept exterior enhances your business's reputation and reliability.
Cons of Not Having Your Establishment Power Washed Frequently:
Loss of Customers: Dirty exteriors deter potential customers and reduce foot traffic.

Safety Hazards: Accumulated grime can lead to slip and fall accidents on sidewalks and entryways.

Surface Damage: Neglected surfaces may deteriorate, requiring costly repairs or replacements.

Higher Energy Costs: Lack of natural light penetration leads to increased reliance on artificial lighting.

Health Concerns: Mold, mildew, and allergens can negatively affect indoor air quality.

Diminished Property Value: Neglecting maintenance can lower your property's overall value.

Increased Maintenance Costs: Delayed cleaning may necessitate more extensive and expensive cleaning measures later.

Negative Reputation: A dirty exterior can harm your business's image and reputation.
Revitalize Your Business with Commercial Power Washing in Austin, TX
Power washing is paramount for commercial properties, including restaurants and retail storefronts. A clean exterior is not merely a matter of aesthetics; it directly impacts your business's success. Dirty properties, whether it's grimy facades, sidewalks, or parking lots, can deter potential customers. First impressions matter, and a well-maintained exterior signals professionalism and attention to detail.
At Better View Services, we understand the significance of power washing in the commercial sector. That's why we offer routine maintenance cleaning options tailored to the unique needs of businesses. Our services help your establishment stand out by maintaining impeccable cleanliness, ensuring that you attract and retain customers who appreciate a clean, inviting environment. With Better View Services, you're investing in your business's image, longevity, and profitability.
Keeping Austin Clean, Its what we do best at Better View Services!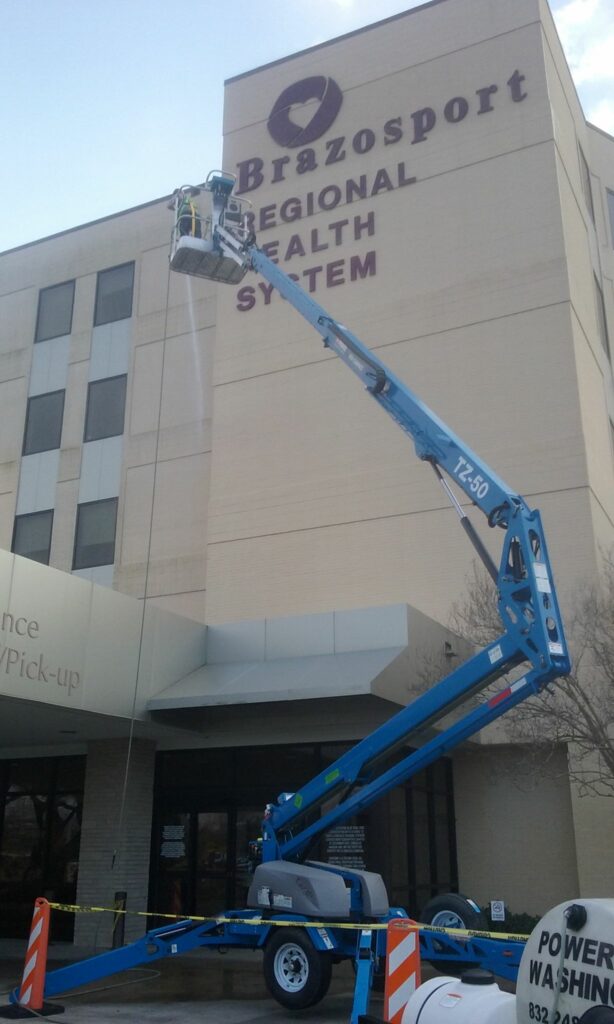 We're Committed To Your Happiness
Super Awesome benefits for you to enjoy...
Routine & Recurring Service Packages
Weekly, Bi-Monthly, Monthly, Quarterly Services
Types of Commercial
Pressure Washing we service
ready to restore your property?