Pressure Washing Services
That Completely Restore the Appearance of Your Home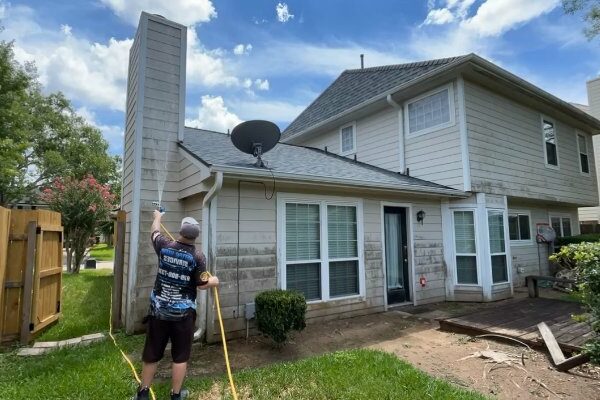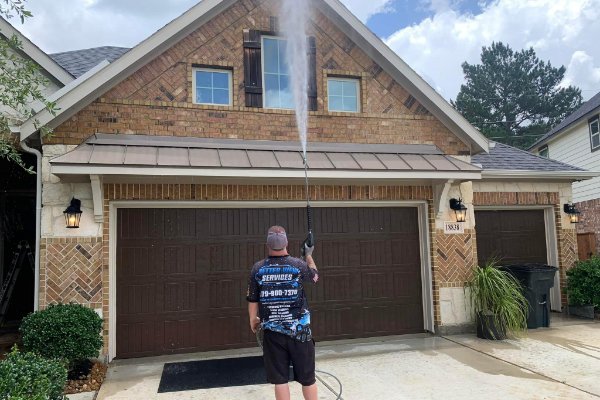 Pressure Washing Houston TX
Dirty Home? Don't Have Time?
We Would Love To help You!
Better View Services Pressure Washing Houston Texas is solely dedicated to restoring your property's care and appearance. We service ALL of the greater Houston TX areas! Better View has 2,000+ homes cleaned under our belt; consistently rising as each day passes! Wow! Our technicians are 100% knowledgeable of their job duties with years of experience in our industry!
We know how to BEST suit your exterior cleaning needs and expectations when it comes to the service(s) we offer. Better View Services provides the highest quality of Pressure Washing, House Washing, Roof Cleaning, Driveway Cleaning, and Exterior Window Cleaning that Houston TX has to offer! Our core values are based on customer service and 110% customer satisfaction GUARANTEED!
We are so glad you are here...
How Can We Best Serve You?
Click A Box To Learn More About Each Service
Working With Us Is Easy As...
You can trust Better View Services to restore your properties charm! NO MATTER your exterior cleaning needs, we've got you covered with a same day, fully personalized quote. Stop wasting your time waiting around for another "average Joe" to get back to you and CONTACT BETTER VIEW NOW to get your same day quote!
Scheduling is as easy as 1, 2, 3! Once you receive and review your quote, all that is left to do is ACCEPT and WE will fit YOUR cleaning into our schedule at a time that is most convenient FOR YOU! ALWAYS KNOW! Our first priority is making sure YOU receive the best customer service and receive your exterior cleaning in the time that you need! We are here to serve YOU!
You can rest easy knowing you've hired the #1 Pressure Washing Service Houston TX has to offer with our satisfaction guaranteed policy, you can be confident that you will be receiving only the highest quality of service Houston TX has to offer! **If for any reason you aren't completely satisfied at the end of our service, we will NOT leave your property until everything is perfect to YOUR standard!
Real Reviews From Happy Customers
WHAT Your
Neighbors
ARE SAYING
Pressure Washing Houston TX
Needed a quick pressure washing of house out in Simonton. I called on Friday and they came out on Saturday and were done in about 1-1/2 hrs with an outstanding job. Better View Services are fully self-contained so they didn't need to borrow power or water. Thanks much Better View Services.


David Edelson
Pressure Washing In Houston TX
Brian and Billy pressure washed my house and cleaned the surface around my pool today. Better View Services did a fantastic job and were very courteous and efficient, also! I highly recommend Better View Services for your pressure washing needs!


Laurel Haiflich Moser
Pressure Washing Houston
Better View Services did a great House cleaning service on my mothers house. And so I had them come over to my house as well. They did a beautiful job. I will definitely call on Better View Services again. They are professional, courteous and with a fair price.


Joanny Rivera
We Guarantee 100% Satisfaction!
Try Houston's Best Pressure Washing Risk-Free Today
Restore Your Property Instantly!
We're Committed To Your Happiness
Super Awesome benefits for you to enjoy...
Frequently Asked Houston
Power Washing Questions
Ready To Restore Your Home?